Terug naar overzicht
Johan Creten
Is Johan Creten, een freak, een outsider, een weirdo die -klei ademend- eet en slaapt? Neemt hij een anachronistische positie in binnen de hedendaagse kunstscène? Heeft zijn pseudo-klassiek gebruik van een narratieve struktuur op de grens van de 'niet kunst' een retro-effekt of is hij inderdaad tien jaar vooruit met zijn reflekties op 'Het Groteske', 'Het Barokke', en 'Het Maniëristische'?
Ogenschijnlijk onschuldige, haast naïef ogende figuratieve beelden blijken komplekse metaforen te zijn met een sociaal politieke agenda.
Fascisme, fanatisme, racisme , ekstreem rechts en seksuele discriminatie mengen zich met reflekties over de absurde fragiele natuur van menselijke relaties , de onmacht van emotionele kommunikaties en de niet-komptabiliteit van de seksen.
Recent zijn de beelden abstrakter geworden en verbeelden ze de kompleksiteit van de hedendaagse chaos. JC gelooft in de haast magische, bezeten kracht van het uniek objekt en de helende kwaliteit van "skulptuur".
Voor de presentatie van zijn skulpturale installaties kiest hij vaak voor historisch geladen lokaties met een sterk toegevoegde waarde, zoals een quarantaine in de Middellandse zee (Sète), een ondergronds drinkwater-reservoir uit de Byzantijnse tijd (Istanboel) of de Renaissance zalen van het Louvre (Parijs).
Drawings 1991 – 2001
Drawings 2002 – 2003
Bolders 7 Sins [Dutch]
Available works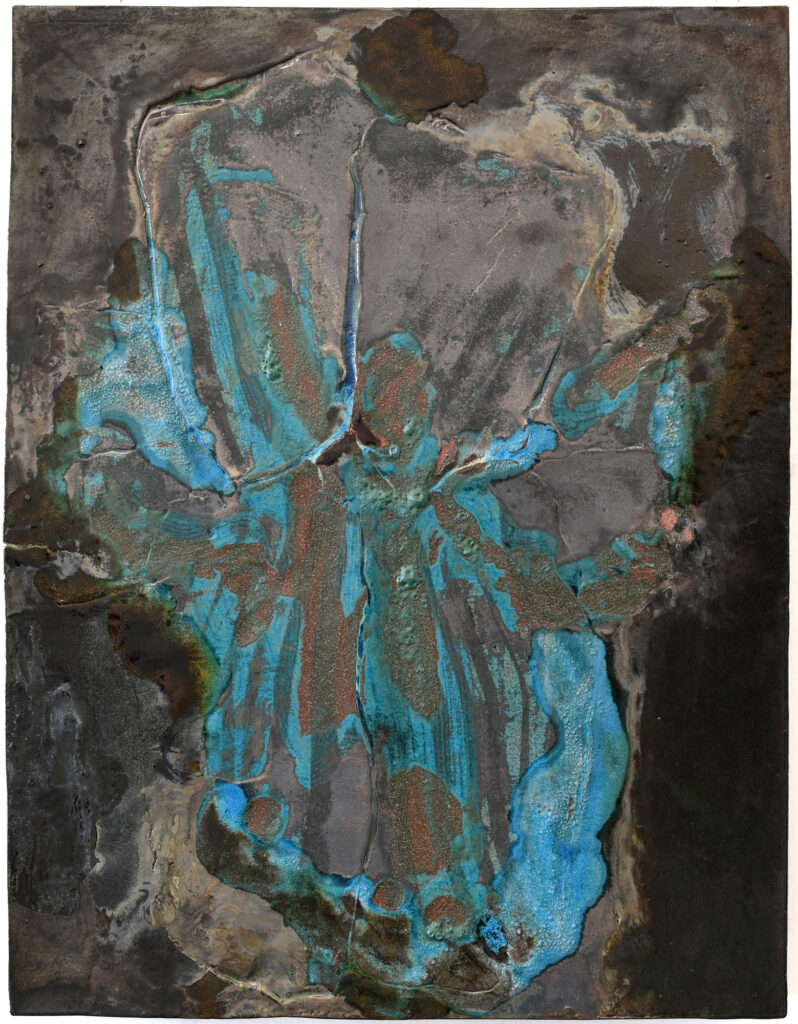 De kleine vleermuis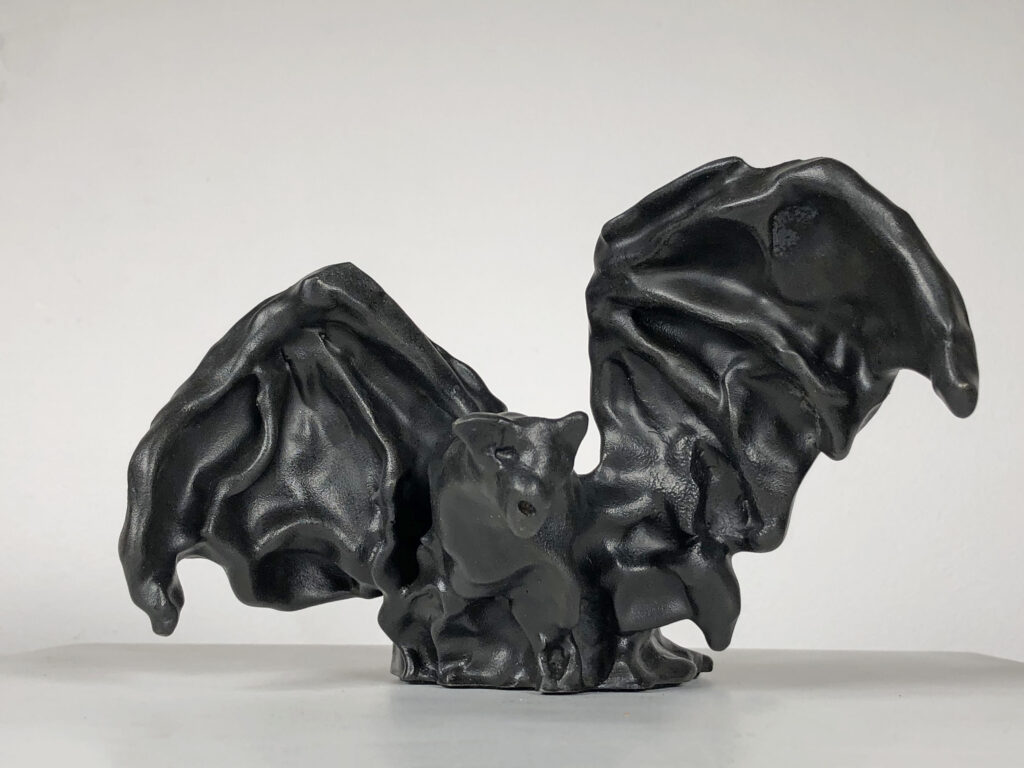 More editions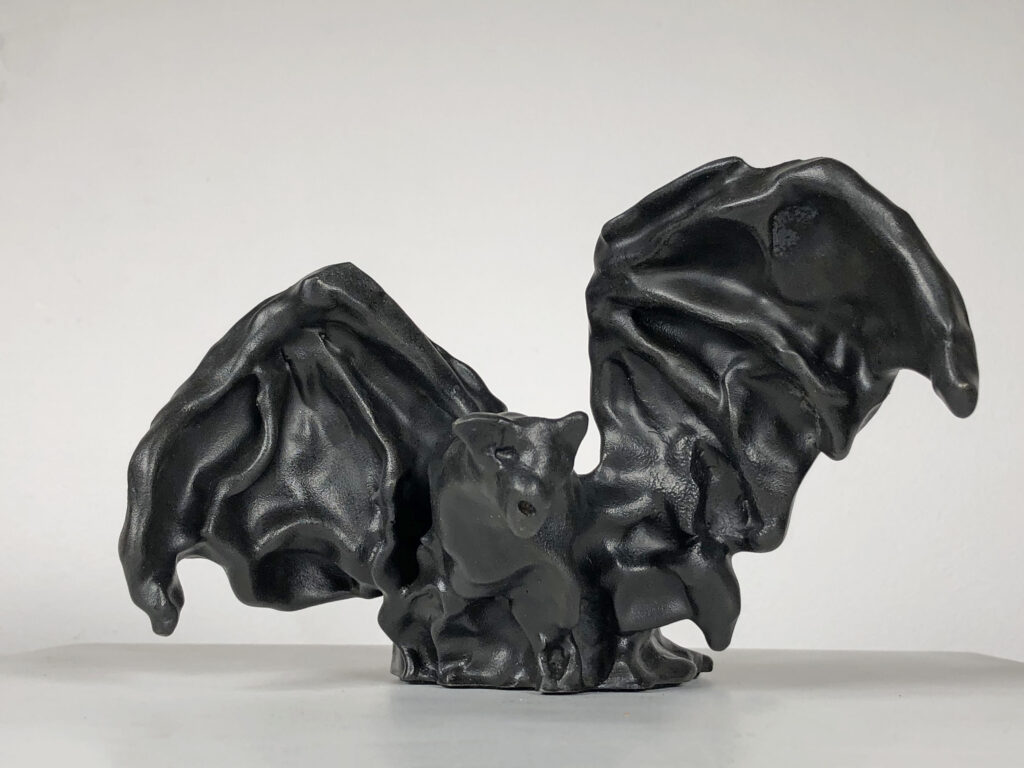 Drawings 1987-88 'Drawing a Blank'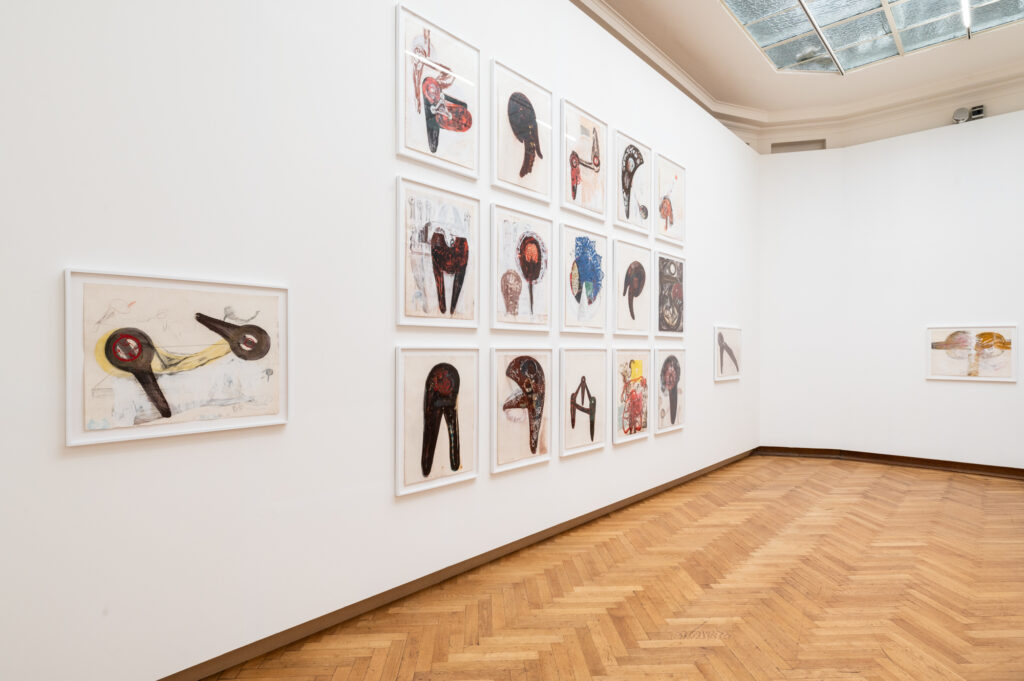 Two new editions
C'est dans ma nature [33 x 110 x 8 cm] & La Rencontre [35 x 23 x 8 cm],
guilded bronze lost wax casting. Titled, signed, dated 2021, ed 1/7, eagle stamp, foundry mark Artcasting from en edition of 7 plus 2 EA