Terug naar overzicht
Texts & Publications - Thomas Raat
Thomas Raat
Self and Others (Irretraceable Urge III)| 2013 | P/////AKT, Amsterdam
In his recent works Thomas Raat uses the aesthetic concepts of what he calls 'slipstream' Modernism: the point where the radical aspects of the Avant-garde turn into an apparent convention and where the intersection between form, utility and history becomes paramount. Raat is specifically interested in the notion of the 'true-false', the substitute or actually the value of the residue, which he researches by appropriating book cover designs, public sculpture, advertisements and other sources of applied art and design.

The solo exhibition Self and Others is based on the repetition and doubling of images and focuses on the aesthetic use of symmetry, both in old and modern, Western and Non-Western cultures. The show investigates the possible relationship between the use of ornamental design seen in Folk art and African art as well as the origins of abstraction in Modern art.
For most of the works in this show ornamental designs, taken from book covers published and designed in the 1950s—the period in which the modernist language was actually being applied in everyday life, are transformed into painted patterns that are reminiscent of African tapestries. In order to create such patterns, Raat is using a method –of repeating and mirroring a given original image- that he has derived from A Handbook for Flat Decoration(published in 1927). The subsequential act of transforming the resulting compositions into paintings starts out with a carving process, for which a nail or sharp piece of metal is employed to manually cut out lines in the surface of a wood board as precisely as possible. These grooves are then filled with ink and after washing the board a black-line drawing appears. Finally the colors are applied in a kind of "painting by numbers" action.
Another part of the exhibition consists of two sculptures that are quite archetypical in their design. Made out of wood, coated in bronze and finished with a patina, they appear to be neither 'real' nor 'fake'. They might just as easily refer to Easter Island statues as some sort of middle-of-the-road art in public space. Or just props or models made to look 'authentic' by their oxidised surface.

The usual possibilities for reading, recognising and interpreting the cultural and historical value present in these works are consciously left open, replaced by new chains of interlinked statements which have their own intrinsic logic. To be understood associatively and never by analysis alone.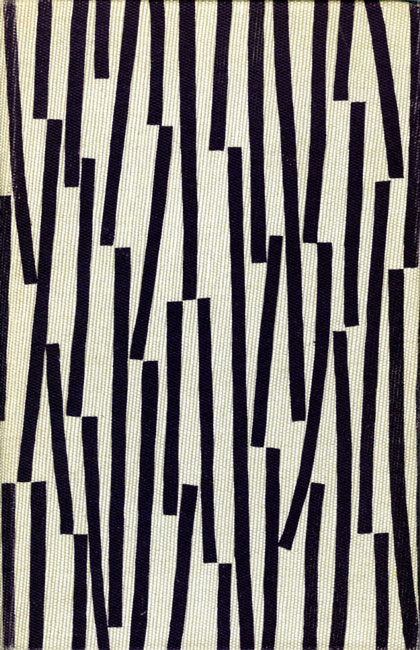 Thomas Raat wint Leidse kunstprijs
Gepubliceerd op 19 september 2010 in Leidsch Dagblad

Thomas Raat heeft de Hermine van Bers Kunstprijs gewonnen. Hij kreeg de prijs bij de officiële opening van de Kunstroute Leiden in het Scheltema.
De jury prijst de veelzijdigheid van het werk van Thomas Raat en zijn voortdurend ontdekken van nieuwe richtingen. ,,Hij kiest niet voor de veilige weg, maar blijft verrassen", aldus het juryrapport.
De Hermine van Bersprijs wordt elk jaar uitgereikt. Het ene jaar in Limburg en het andere jaar in Leiden. Thomas Raat is de tweede Leidse winnaar. Eerder won hij twee keer de Koninklijke Prijs voor Vrije Schilderkunst. Zijn werk en dat van de twee andere genomineerden (Izaak Zwartjes en Irene Cécile) blijft tot en met 16 oktober2010 te zien in het Scheltema.
Nog een winnaar: Thomas Raat, in Metropolis M, 20/09/2010
Thomas Raat winnaar van de Hermine van Bers Beeldende Kunstprijs Leiden 2010
De winnaar van de Hermine van Bers Beeldende Kunstprijs 2010 is Thomas Raat.
De tweevoudig winnaar van de Koninklijke Prijs voor de Vrije Schilderkunst ontving in Scheltema afgelopen vrijdag tijdens de opening van de Kunstroute in Leiden de prijs, bestaande uit een bedrag van 2500 euro en de Hermine van Bers-penning, ontworpen door Lucie Leene, in een etui van Floor Spigt.
Thomas Raat werd door een vakjury gekozen uit drie genomineerde kunstenaars. De beide andere kandidaten waren Irene Cecile en Izaak Zwartjes.
De jury bestond uit: Meta Knol, directeur van Museum De Lakenhal, Sandrine van Noort, adviseur Kunstzaken Galerie LUMC, Martijn Verhoeven, docent kunsttheorie en freelance curator, Loukie Hoos, beeldend kunstenaar en bestuurslid van ARS en Ruchama Noorda, beeldend kunstenaar tevens de eerste prijswinnaar in 2007.
Citaat uit het juryrapport:
"De jury prijst de winnaar vanwege zijn veelzijdigheid en het voortdurend exploreren van nieuwe richtingen. Thomas Raat heeft inmiddels een oeuvre opgebouwd waarbij hij niet de veilige weg heeft gekozen maar zichzelf en anderen blijft verrassen. Zijn werk is krachtig en laat de ontwikkeling van schilderkunst naar sculptuur zien. (…) Als het gaat om herkennen van talent ook buiten de grenzen van de stad is Thomas Raat met dit als geheel zo intrigerende werk een lichtend voorbeeld."
In Scheltema is een presentatie van werk van drie finalisten van de Hermine van Bers Beeldende Kunstprijs 2010 t/m 16 oktober te zien.
Eerder wonnen Ruchama Noorda (Leiden 2007) en Kristin Posehn (Maastricht 2009) de Hermine van Bers Beeldende Kunstprijs. De jaarlijkse kunstprijs is een particulier initiatief dat gestart is in 2006. Beurtelings komt een kunstenaar onder de 36 jaar uit Leiden of Maastricht in aanmerking; twee steden die een belangrijke rol speelden in het leven van Hermine van Bers.
Perstekst tentoonstelling in De Expeditie, Amsterdam, 2009
Galerie de Expeditie nodigt u uit voor de tentoonstelling van de Nederlandse kunstenaar Thomas Raat, die tijdens een residency in London een aantal nieuwe werken heeft gemaakt voor zijn solotentoonstelling in SPACE onder de titel MUMU: Malice and Misunderstanding. De galerie is verheugd het vervolg op deze tentoonstelling in Nederland te presenteren.
Sceptisch over de mogelijkheid een nieuw kunstwerk te maken, put Raat voor zijn werken uit de kunstgeschiedenis. De kunstenaar is degene die de betekenis van beelden uit het verleden kan manipuleren en in het beste geval er nieuw leven aan kan schenken. De werken van Raat stellen vragen over de interpretatie van een kunstwerk: welke beweegredenen een kunstenaar heeft om een werk te maken en hoe het publiek dat kunstwerk ontvangt. Dit spanningsveld waarin werken ontstaan, betekenis krijgen, beroemd worden, van betekenis veranderen of zelfs vernietigd worden, is zijn terrein.
Raat kopieert minitieus schilderijen van Mondriaan en kantelt ze in hun lijsten. Hij kopieert de beelden Here 3 van Barnett Newman in wassen kaarsen met als titel There 3 en brandt ze tijdens de tentoonstelling. Het slagen van het geloof in absolute kunst van Mondriaan en Newman die uitdrukking zou geven aan perfecte vormen met een goddelijke status, wordt hier aan de orde gesteld. Bestaat er zoiets als een definitief kunstwerk?
Black and White is opgebouwd uit 100 + 1 kleine ingelijste werken die in een rythmisch patroon hangen. Het beeld flikkert tussen zwart en wit. Pas bij nadere beschouwing zijn de figuraties zichtbaar. Ze hangen soms op hun kop. Het zijn beelden van internet afkomstig van de Neoïsten uit de jaren 80, die iedere culturele categorisatie vermeden en zichzelf ondefineerbaar verklaarden. Beelden werden overal vandaan geplukt. De cultus van het kunstwerk en status van de kunstenaar werd ondermijnd.
Malice and Misunderstanding gaat over het mislukken van de zoektocht naar het absolute en het toch weer moedwillig vasthouden aan de droom van perfectie in de loop van de geschiedenis. Het gaat over het herzien van wat we al weten door in de kunstbeschouwing een stap opzij te zetten. Dit niet door middel van woorden maar door middel van beelden die meerduidig zijn en om interpretatie vragen.
Thomas Raat interview at [ space ], september 2008
Thomas Raat, MUMU: Malice and Misunderstanding, 2008, SPACE, London
In residency at SPACE, throughout July and August 2008, is Dutch Artist Thomas Raat. Supported by SPACE as part of its new initiative for International Contemporary Artists, Raat has been working towards his solo exhibition 'MUMU: Malice and Misunderstanding', opening on the 12th September 2008. 'MUMU: Malice and Misunderstanding' will premiere a new and
challenging body of work.
MUMU is an examination. Calling into question two extremes situated on the borders of art criticism. Two extremes that determine how an artist makes their work and how an audience
perceives it. Both dependent on the other. In their juxtaposition an artwork can be created and it can be re-created. It can become outstandingly famous. And it can be destroyed.
Modernism was a reaction, a re-ordering, a rebellion against the past. Against tradition and history. It defined the need for clear, easily recognizable and memorable visual symbols. Out of it emerged the artist as a spiritual totem of creation; creating works of art that have become iconic in art history as unique and original displays of progress. Neoism on the other hand is a subculture actively engaged in avoiding cultural categorization.
It is a process of production that functions by means of shared pseudonyms & identities, a wide propagation of 'fakes', paradoxes and outright plagiarism. As a form of thought it ultimately challenges the cult of the image and the role of the artist who creates them.

MUMU is a project in which the artists Malevich, De Kooning and Barnet Newman are involved in dialogues regarding their work. Mondrian paintings are twisted and forced into awkward shapes. 101 black and white plastic paintings have been lifted from a Neoist internet site and reconstructed in the gallery space. Familiar totemic structures dominate the gallery. One literally melting away, the other stuck in a continuous audio cycle. By adopting plagiarist and prankster behaviour Thomas Raat manipulates the belief structures that surround a series of well known artworks and artists. Reconstructing the dogmas that surround them and highlighting the loss of Modernist ideals that has occurred. Believers claimed that Mu was the home of an advanced civilization. It has never been found. In the disintegration of a utopian dream pessimism finds its voice. Malice lurks at the heart of every ideal. Progress, so desperately desired, will always be a somewhat humorous and ridiculous cycle of misunderstanding.
Thomas Raat was born in Leiderdorp in the Netherlands in 1979 where he is currently working. He studied at the Koninklijke Academie 1997-2001 and Norwich School of Art and Design in 2000. In 2005-2006 he was accepted for a Delfina studio in London and in 2007 exhibited the solo show 'The Horse Cure' at Alexandre Pollazon Ltd London. He is represented by Galerie De Expeditie, Amsterdam and in Belgium by Galerie Transit
Gesprek tussen Allart Lakke en Thomas Raat over Alteration, 2007
(scroll down for english version)
Allart Lakke – Jouw werk bevat directe citaten uit de schilderkunst. Worden materiële veroudering, beschadiging en vervalsing door jou als onderwerp aan de orde gesteld?
Thomas Raat – Wat je opsomt zijn elementen die voor mij de aanleiding vormen tot mijn werk. Het gaat me uiteindelijk om de devaluatie. Bijvoorbeeld het schilderij na de ontmaskering als vervalsing of na een fysieke aanval op het werk. Je kunt stellen dat zo'n schilderij dan aan een tweede leven begint en zichzelf herpositioneert. Ik probeer het instabiele, zelfs het falen van het schilderij als waarde-object te tonen.
Je gebruikt de term waardeobject. Wat betekent een schilderij voor jou?
Ik zie het als een cultuurobject met een betekenis en bestaansreden die constant in beweging zijn. In mijn ogen is een schilderij geen definitief of constant object. Ik probeer grip te krijgen op bestaande werken door ze te herinterpreteren en uiteindelijk te herdefiniëren. Door bepaalde beelden te activeren probeer ik ze in feite te begrijpen. Ik raakte geïnteresseerd in Edvard Munch en specifiek diens omgang met zijn werk. Hij ontwikkelde de Horsecure-theorie vanuit een gevoel van onmacht. Op het moment dat hij de controle over het schilderij verloor begon hij het te straffen door het bijvoorbeeld voor langere tijd buiten in de sneeuw te zetten. Hij beschouwde zijn werken als levende dingen. Als kinderen die niet willen luisteren, waarna er een spartaanse sanctie volgt. Zodoende raakte ik geïnteresseerd in de relatie tussen het slagen en het falen van een schilderij. Althans, de waardering en de vernedering ervan.
Zit er een ironische houding, een strategie van bokkensprongen in jouw werk?
In mijn jeugd overheerste de indruk dat kunst absoluut was, intimiderend en onaantastbaar. Totdat ik erachter kwam hoe fragiel die positie eigenlijk is. Dat verklaart dat ik nu het gebruik van bestaande beelden en dus speculatie op hun status en reputatie acceptabel vind.
Ik denk dat ik vrij rationeel te werk ga. Ik vervaardig mijn werk klinisch en fixeer een eindpunt, het moment van afronden, en daar werk ik naartoe.
Speelt intuïtie een rol in jouw keuzes van specifieke beelden?
Als intuïtie een rol speelt, probeer ik die in elk geval wel te sturen, door uiteindelijk de juiste beelden te kiezen. Ik werk vaak serieel. Het is een kwestie van turven in een complex van voorwaarden.
Jouw werken ontlenen hun status van kunstwerk niet alleen aan hun conceptuele kader, maar ook aan hun plastische kwaliteit.
Het plastic waar ik mee werk is een letterlijke vervanger voor verf. Ik imiteer de geschilderde huid van het schilderij en probeer vrij letterlijk na te bootsen wat je normaal met verf kunt doen, namelijk transparante lagen over elkaar heen leggen. Deze glacis verhoudt zich tot een traditionele manier van schilderen. In mijn geval echter zonder daar werkelijk verf voor te gebruiken, maar door de verf na te bootsen.

Het imiteren van craquelé veroorzaakt een sterk esthetisch effect. Alleen de vervalser wil een craquelé oproepen om zijn werk geloofwaardig te doen lijken. Gebruik je de esthetiek van dit element van vervalsing bewust?
De suggestie van craquelé, die ik toepas staat in functie van het onderwerp. Het gevolg van ouderdom is oorspronkelijk geen deel van het werk. Mijn nabootsing van craquelé dient dus de esthetiek van dat verouderingsproces op te roepen. Die craquelé geeft namelijk de suggestie van authenticiteit, dus macht. Ik heb dat op een overdreven manier uitvergroot.
Klopt het dat zo'n donker werk als zoals Victory Boogie Woogie (pag 83) verwijst naar Malevich' zwarte vierkant, en naar diens gewoonte om het schilderij regelmatig te kantelen?
Het is interessant om bijvoorbeeld de ideeën van Malevich te koppelen aan werk dat 'anders' gelezen dient te worden, zoals Victory Boogie Woogie van Piet Mondriaan. Dat werk zit zo dogmatisch in elkaar dat het er om vraagt veranderd te worden.
Ik citeer de momenten van devaluatie: een schilderij wordt aangevallen of verkeerd opgehangen of zelfs ontmaskerd. Op dat moment verandert de omgeving van het schilderij, maar het beeld blijft hetzelfde. De interpretatie en dus de waardering kunnen met een simpele ingreep veranderd worden. Mijn fascinatie gaat uit naar de intimiderende uitstraling van het schilderij en het moment waarop het moet capituleren. Er hangt een waas, een nevel over de afbeelding. Als je mijn werk als afdruk van het origineel ziet, wil ik dat als een lijkwade behandelen.
Je noemt het een simpele ingreep, maar de valse Vermeer, Emmaüsgangers door Han van Meegeren, is toch een geniale operatie?
Absoluut, Van Meegeren heeft met zijn 'valse originelen' een relevant thema aan de orde gesteld, namelijk de authenticiteit van het schilderij. Hoewel hij door omstandigheden gedwongen werd toe te geven dat hij de maker was en niet Vermeer, heeft hij toch beseft dat de waardering van kunst sterk afhankelijk is van de context waarin kunst zich begeeft en dat die te manipuleren is. Hij maakte ontbrekende beelden tussen de bestaande beelden in het oeuvre van o.a. Vermeer. Ik maak ook beelden tussen de beelden, alleen er is geen twijfel over de authenticiteit van mijn werk.
Wat betreft die simpele ingreep, dat slaat op mijn eigen handelen, bijvoorbeeld in mijn gekantelde versie van Victory Boogie Woogie. Ik stuitte in meerdere publicaties op hetzelfde werk van Mondriaan dat op verschillende wijzen werd afgedrukt. Dat was de aanleiding.
Hoeveel schilderkunst is naar jouw inzicht vals?
Ik zie vooral een glijdende schaal in de interpretatie van het begrip vervalsing. Het idee 'vervalsing' is gerelateerd aan authenticiteit, maar ook aan kitsch. Ik kan me voorstellen dat Han van Meegeren zijn vervalsingen als echte Vermeers begon te zien, hoewel hij wist dat ze dat niet waren. Zijn werk gedroeg zich immers als authentiek. Ik vind dat een interessante gedachtegang. Ik maak dan ook dankbaar gebruik van de doctrinaire kracht van een schilderij.
Conversation between Allart Lakke and Thomas Raat about Alteration, 2007
AL – Your work contains direct citations from painting. Are you raising the subject of material obsolescence, damage and forgery?
TR – What you list are elements which form the motivation for my work. For me, ultimately it is about devaluation. For example, the painting after it has been unmasked as a forgery or following a physical attack on the work. You could say that such a painting then begins a new life and repositions itself. I try to show the instability or even the failure of the painting as a value-object.
You use the term 'value-object'. What does a painting mean to you?
I see it as a cultural object with a significance and raison d'être that are continuously changing. In my eyes, a painting is not a definitive or constant object. I try to get to grips with existing works by reinterpreting them and ultimately redefining them. By activating certain images, I try, in effect, to understand them. I became interested in Edvard Munch and specifically in his relationship to his work. He developed the 'Horsecure-theory' out of a feeling of powerlessness. When he lost control over a painting, he began to punish it by, for example, leaving it outside in the snow for a long time. He regarded his works as living things. Like children who don't want to listen, which he would follow up with a Spartan sanction. It was in this way that I became interested in the relationship between the success and failure of a painting. Or, at any rate, its appreciation and degradation.
Is there an air of irony, a mischievous intention in your work?
In my youth the dominant impression was that art was absolute, intimidating and sacrosanct. Until I realised how fragile that position actually was. That explains why I now find the use of existing images and therefore speculation about their status and reputation acceptable.
I think I work in quite a rational way. I manufacture my work clinically and fix an endpoint, the finishing moment, and I work towards it.
Does intuition play a role in your choice of specific images?
If intuition does play a role, I always try to control it by ultimately choosing the right images. I often work serially. It is a question of keeping a tally in a complex of conditions.
Your works do not just derive their status as artworks from their conceptual framework, but also from their expressive qualities.
The plastic with which I work is a literal replacement for paint. I imitate the painted skin of the painting and try to quite literally mimic what you can normally do with paint, namely placing transparent layers on top of one another. This glaze relates to a traditional way of painting. In my case, however, without actually using paint, but rather imitating it.
The imitation of craquelure has a powerful aesthetic effect. It is only the forger who wants to evoke craquelure to make his work seem genuine. Do you consciously use the aesthetics of this element of forgery?
The suggestion of craquelure I apply is necessary for the subject. The consequences of ageing are not originally part of the work. My imitation of craquelure must therefore evoke the aesthetics of the ageing process. This craquelure happens to give the suggestion of authenticity and therefore of power. I have magnified it in an exaggerated manner.
Is it true that such a dark work as Victory Boogie Woogie (page 83) refers to Malevich's black square and to his habit of regularly turning the painting on its side?
It is interesting, for example, to link Malevich's ideas to work that must be read 'differently', such as Piet Mondriaan's Victory Boogie Woogie. Those works sit so dogmatically together that they are just asking to be changed.
I cite the moment of devaluation: a painting is attacked or hung wrongly or is even unmasked. At that moment, the environment of the painting changes but the image stays the same. My fascination is focused on the intimidating aura of the painting and the moment at which it must capitulate. There is a mist hanging in the air, a veil over the picture. If you see my work as a reprint of the original, I want to treat it like a shroud.
You call it a simple intervention, but the fake Vermeer, Emmaüsgangers, by Han van Meegeren, is nevertheless still a brilliant operation, isn't it?
Absolutely. With his 'fake originals', Van Meegeren brought up a relevant topic for discussion, namely the authenticity of the painting. Although circumstances forced him to admit that he was the painter and not Vermeer, he nevertheless realised that the valuation of art was greatly dependent on the context in which the art becomes known and that this can be manipulated. He created missing images between the existing images in the oeuvre of Vermeer and others. I also make images between the images, only there is no doubt about the authenticity of my work. As far as this simple intervention is concerned, it refers to my own actions, for example in my turned version of Victory Boogie Woogie. I have encountered the same work by Mondriaan printed different ways up in several publications. That was the motivation.
In your view, how much painting is fake?
I mainly see a sliding scale in the interpretation of the concept of forgery. The idea of 'forgery' is related to authenticity, but also to kitsch. I can imagine that Han van Meegeren began to see his forgeries as genuine Vermeers, although he knew that they were not. After all, his work behaved as if authentic. I find that an interesting line of thought. I therefore also make grateful use of the doctrinaire power of a painting.
beat them, join them, galerie Transit, 2005
Raat is een jonge schilder uit Nederland die nu twee opeenvolgende jaren na elkaar de prestigieuse Koninklijke Prijs voor Vrije Schilderkunst gewonnen heeft. In de Jury zaten ondermeer Luc Tuymans, Michael Raedecker, Hermann Pitz, Rob Birza.
Raat's schilderijen zijn voornamelijk opgebouwd uit plakplastic, dit echter wel in combinatie met houtskool en verf. Het schilderen met kunststof is een cynische akt: hij bootst het schilderen na.
Het oorspronkelijke beeld van Raat's schilderijen wordt soms weggedrukt achter repen plastic tape, maar verschijnt terug bij nader en aandachtig toezien. Eerst ziet men de huid, nadien het onderwerp. Hij werkt in boven elkaar liggende lagen zoals ook klassieke schilders deden met hun 'glacis': doorzichtige verflagen over elkaar.
Raat reageert met zijn schilderijen op beelden uit de media, veelal in relatie tot geweld. Hij wil als kunstenaar uitzoeken hoe de stroom aan (confronterende) visuele informatie zich verhoudt tot de schilderkunst. Hij wil de werkelijkheid toetsen aan het artistieke. De gesneden stukken plastic imiteren de verf en het geschilderde / getekende beeld is een imitatie van de werkelijkheid.
Raat wil dat zijn werk zich verhoudt tot de echte wereld. De schilderkunst moet in zijn ogen concurreren met beelden uit het echte leven. Toch merkt Raat op dat die zogenaamde werkelijkheid die hij schildert fictie blijft, hij verdiept zich in de beelden (join them) en (mis)gebruikt ze door hun oorspronkelijke context eruit te filteren (beat them).
Zijn schilderijen zijn een decor voor deze perverse moraal.
Thomas Raat woont en werkt te Amsterdam en Leiden, Nederland
Thomas Raat recent exhibition shows new pieces. They play with the concept of time. Past and present fuse to form a new experience. As a spectator one not only views but also shares in an event. His works can be compared to snapshots, excerpts from a greater, coherent narrative. They are 'painted' with the aid of adhesive tape in several colours and mutate thereby into gems of a rare handmade art. Raat was born in Leiderdorp ( NL ) in 1979.
A fascinating show with some brilliant works, triggering the vieuwers perception and interpretation of arthistorical facts.
Erno Vroonen in Curator's corner at Galerie Andreas Huber, Wien
BOOKS
An Inquiry Into Meaning and Thruth and More…
Second edition
ISBN: 978-94-91677-09-0
Colour images and essay, Eng
November 2013
Softcover
300 x 200 mm
80 pp, Japanese folding
Published by Onomatopee
---
An Inquiry Into Meaning and Thruth and More…
First edition
ISBN: 978-9078454984
Colour images and essay, Eng
November 2012
Softcover
300 x 200 mm
80 pp
Published by Onomatopee
---
Mumu: Malice and Misunderstanding
ISBN: 978-0-9554060-3-4
Colour images and essays, E/NL
january 2009
Paperback
245 x 190 mm
60 pp
Published by SPACE, London
Alteration