Mehdi-Georges Lahlou & Candice Breitz: Extra in CENTRALE for Contemporary Art, Brussels, until 24.09.23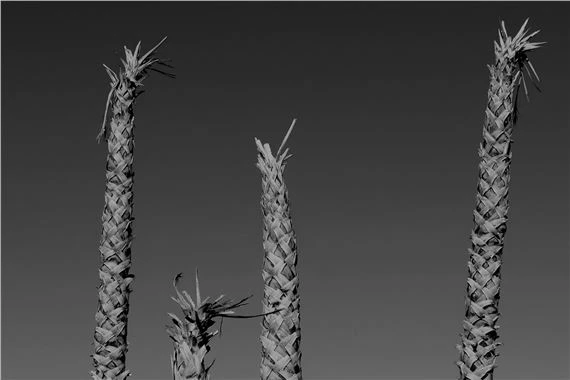 For this exhibition, envisaged as a space of celebration and encounters, Mehdi-Georges Lahlou presents a whole new body of works including sculptures, drawings, engravings, reworked archive photos, as well as installations and videos. At CENTRALE, the artist continues to explore the representation of violence and its consequences on current geopolitical issues. He draws on war archives and ancestral history, as well as on his own experiences, both intimate and fictional. Between the representation of the self and the questioning of the other, Mehdi-Georges Lahlou seeks to understand the role of archives in our collective memory.
Mehdi-Georges Lahlou has invited the Berlin-based artist Candice Breitz (1972, Johannesburg) as a guest artist. Born and raised in South Africa during the era of apartheid, Breitz has consistently sought to grapple with whiteness in her work, from early photographic series such as 'Ghost Series' (1994), to later installations such as 'Extra' (2011) and 'Whiteface' (2022). Breitz's journeys into the violent terrain of whiteness often feature the artist herself and are strikingly auto-ethnographic, offering a compelling counterpoint to Mehdi-Georges Lahlou's body of work, in which self-portraiture again and again opens onto some of the most urgent political conversations of our times.
The two artists work with (self-)portraits, as well as with images taken from the media and from popular or ancestral/traditional cultures.
Le Monde 16.06.2023:
HART magazine juni 2023: